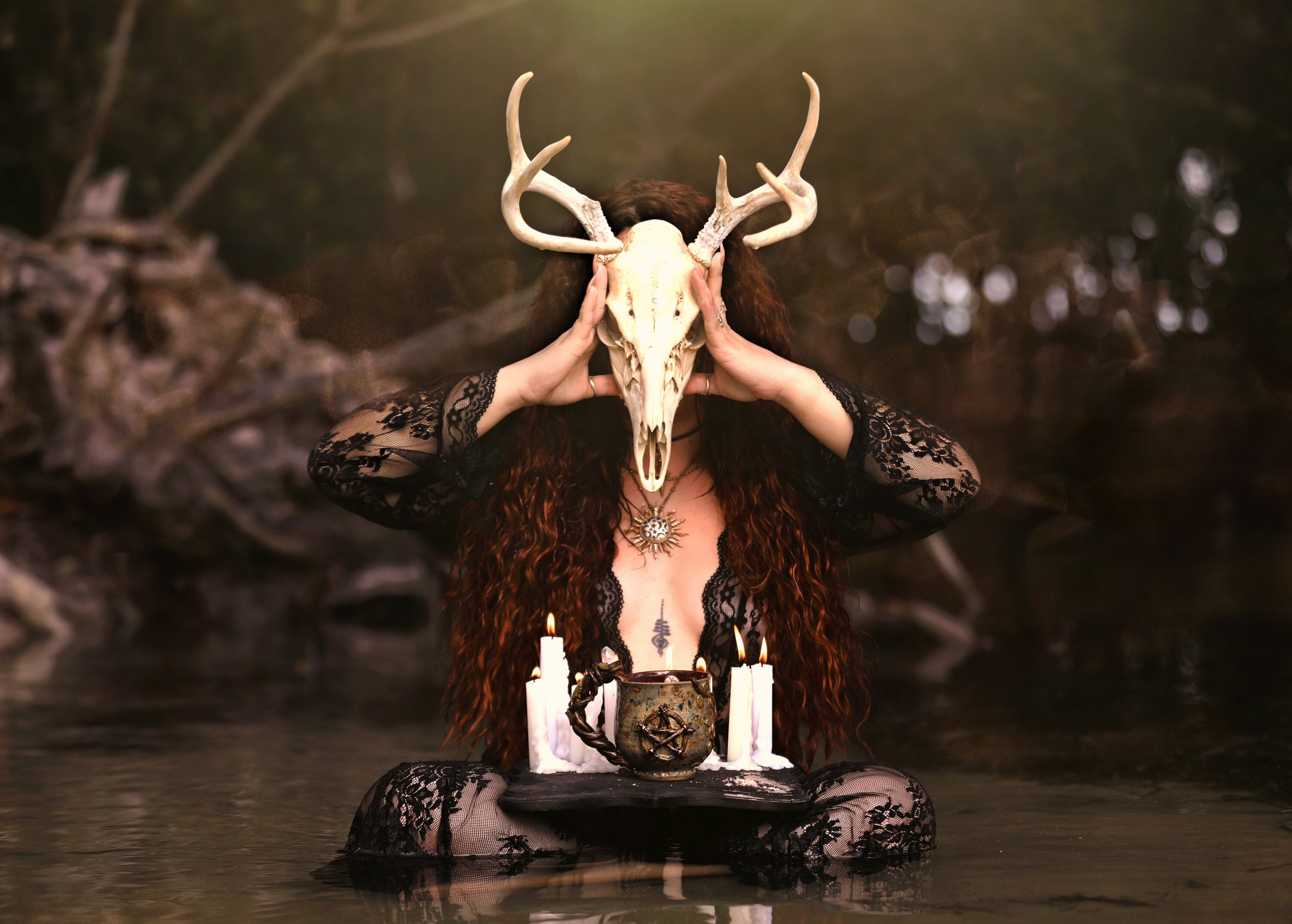 Q: How can I purchase a mug? 
A: Mugs are sold on a release day ON MY WEBSITE MysticalCrow.com which is the same as my ETSY site. They are the same site powered by Etsy. 
They are sold in a first-come-first-serve basis on a specific date which you can sually find by going to my site or checkin the Bio on my INSTAGRAM PAGE.  You will probably never see them on my page other than on that date and time because I usually sell out within minutes. But dont worry I usually have another release within 2-3 weeks.
Q: I went to your website but its closed?
A: If you went to my site and its closed, that means I am  currently working on my next update and i am sold out from my last update.There should be a message if you read carefully, that states either time and opening date to be announce or the actualy time and date of the shop re-opening should be listed.
Q: I went to your website but I did not see any mugs, are you still making them? 
A: Yes, My pottery sells out within minutes and its not just randomly found on my site. I make them every week and try to have a release day every once a month. They take me a very long time to make. 
Q: Can I pre-pay or pre-order a mug? 
A: No, I'm so sorry, it would be incredibly hard for me to pick out who gets to pre-pay or pre order a mug. The fairest way I could think of doing this is to have a release day, shut my site off and have go live at a certain time.  
Q: Can I order a custom piece of pottery? Can I tell you what color or design I want on it?
A: No. I'm so sorry but I have chosen to currently not take custom orders. I do pottery from the heart and I design freely. This gives me freedom for my creativity to flow. I love to create what I dream and imagine. I do pottery because I love it and I'd love to keep it pressure and stress free. I hope I can make something that you love.
Q: Is there a way that I can see the mugs before the release date? 
A: Yes! If you follow me on my instagram, @themysticalcrow, I post photos and videos of the process. I also go live and talk about each individual mug and answer any questions you may have about them. I'm not very active on FB but I am trying to do better!  
Q: Are these mugs just for display and decor or can I use them? What are they made of?
A: YOU BETTER USE THEM! LOL! Drinking a delicious beverage out of these is a magical experience!  They are ceramic mugs, hand thrown on a wheel with THUNRDERSTORM WATER and fired at over 2000 degree. They are NOT polymer clay. I use food sage GLAZE, not paint or varnish. Its basically like painting with glass. Glaze is infused to the mug by firing them at over 1900 degrees. ANd to top it off the gold color that you see usually on the moons and details is ACTUAL 22k Gold.
Q: Do you repeat the designs? I really likes a specific one you made! 
A:  When you purchase one of my drinkware sets, you are purchasing a one of a kind piece of art work that is fuctional. You will be there only person to have your speciefic mug! Although no mugs is like another, the concept of design may be repeated. I will be making more Lavender Moons, deaths head moths, sunflower moons, mushrooms ect. I love these designs and I love making them!   
Q: How much are they and how many ounces to they hold? 
A: Every single mug is different, some have more details than others, some are bigger than others and some even bring matching dishes and spoons. Since there are all different, I can not list a specific price. I do make pieces from $80 -$400+ of all sizes and details. Sets (mug,dish and spoon) usually run from $250-$299.   
Q: Why are they so expensive? It's a mug?
A: Because its one of a kind ART. Art comes in many shapes or forms.  A piece of paper, canvas, wood, a purse or a banana. Not only does it take me many weeks, but alot of other things go into the price. Real gold, powering a kiln, clay, tools, hours of practice and classes and my love and energy. Although its a mug, dont forget its artwork. A one of a kind piece. I work at home and I homeschool my child, by purchasing a mug you are not only supporting my tiny busniess, you are also supporting my little boys soccer classes and having mom as a teacher <3
Q: I saw that you did a live auction on Instagram, will you be doing those again and will you have an auction on Facebook? 
A: Yes! I always like to auction the first design I make of a specific style! This months auction was the "Cauldron On the Moon". These ONLY happen on Instragram, not on FB.   
Q: Are they microwaveable? 
A: Almost 100% of my mugs contain real 22k gold, with gold being a metal, you can not put them in a microwave, and please do not put them in an oven
. 
Q: Are those real crystals? Do they come off?
A: Yes! The crystal are glued on  with a special ceramic glue, if you treat them with care, they should not fall off.  (I still have my first mugs ever made over 4 years ago in perfect condition) This includes carefully washing them by hand. Not putting them in dishwashers or unstable drying racks. They have ALOT of details. HOWEVER,  the crystals can NOT be infused in the kiln, they are glued afterwards. If an accident happens, Id love to offer help and assistance. If you reach out to me, I willl gladly help you out.  
Q: I live in _________( or another part of the world orld not the U.S) will you to my country?
 A: My Etsy shop it set up to ship worldwide, I am not sure if there are limitations to which countries but so far my mugs have travelled all over the globe. Shipping is usually around $15-$28 USD, but please do not quote me on that. They only way to get a specific number is while you check out.   
Q: Ok awesome, so I see you have a website and an Etsy shop. Where will the mugs be on sale on the release date? 
A: Both! My website is powered by Etsy, it's the same place just different look. Although they are in the same place, for some reason, from a lot of feed back, the actuall website link seems to display the mugs faster than Etsy. Some people refreshed their Etsy pages and never saw the mugs go up, so I suggest using the website link. You can always find it here and on my bio on instagram. The website is https://mysticalcrow.com  
Q: I had the mug already in my cart, and while I was checkin out it disappear? What happened? Will I be charged even though i didnt get one?
A: Unfortunately, just because the mug is in your cart, it does not mean someone else doesn't also already have it in their cart. A mug is only taken off the site when it is fully paid for and the check out has been complete. If you where in the process of paying for it and then got a sign saying that the mug is not longer available, it just means someone checked out a little faster and you will NOT be charged.
Q: Your website FROZE on the release date. Why isnt it working?
A: If this happened to you , I am very sorry. Its 100% out of my hands since ETSY runs my website not me. It is either an internet problem or a problem with ETSY themselves. If the site crashes and freezes please check your internet or contact ETSY for issues. I wish I could do something about this but it is completely out of my hands.
Q: Do you only make mugs? 
A: Nope! I make candles, herb kits, witchy kits, paintings, shirts and a lot of other magical witch things!    
Q: When is your next release date? Will you make more mugs?
A: Yes, as long as my hands are good, I will not stop making mugs! Please join me on Instagram and be up to date with all of my current news and info! The dates may move around and change, don't worry you haven't missed it until the sold out post goes up. But if that happens please know I will be back in two-three weeks!